BUTTS COUNTY, GA (CBS46) –
It's designed to grab your attention. An article posted to Facebook that reads "2 Moms, 5 Kids Killed in Car Crash in Butts County".
But what appears to be heartbreaking news could actually bring you real heartache if you click the link.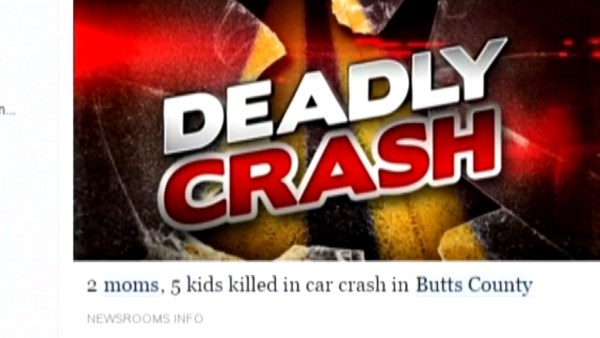 The link takes you to a site called "Newsrooms dot info" but it's not a legitimate news source. Sheriff's officials say the bad guys behind it aren't reporting the news at all. They just want to access your personal information. CBS46 has learned that as many as 25 calls came into the sheriff's office in roughly five minutes to report the fake article.
Jeff Nix with the Butts County Sheriff's Office says the site is unknown and they can't find any information on it. He has some advice if you're ever to come across the post.
"They're tracking your movement so delete your browsing history and change your password on your Facebook account," said Nix.
CBS46 talked to Ralph Girard, who fixes infected computers at his shop "Master Computer Repair" in Jackson. He says once someone clicks on the link, it's too late. Often times, the Malware is smart enough to bypass your security programs.
"This is a trap to get you once you open it, you're already in there," says Girard. "Something like this I advise anyone don't even bother with it just close the computer and turn off your wi-fi."
Girard also says to take the infected computer to an expert to have it looked at. The suspects are believed to be overseas and no one locally has reported any stolen items or identity theft.
Save
Save
Follow us on Facebook
here
and on Twitter
here.
Let us know what you think in the comments below. Have a tip for us? We'd love to hear from you.